Welcome
Check for advance tickets only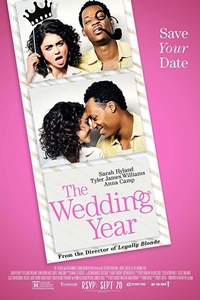 The Wedding Year
Opens 9/20/2019
Rated R for language, some sexualcontent and drug/alcohol use.
Robert Luketic directs the rom-com about Mara Hickey (Hyland), an L.A. photographer who has vowed never to get married. But when she and her new ready-to-settle-down boyfriend (Williams) are invited to 15 weddings in the same year, the pressure is on Mara to make some big decisions.
CAN'T FIND THE SHOW TIME YOU ARE LOOKING FOR?
We post new schedules on Tuesday evenings for Friday through the following Thursday.
In some cases, advance tickets for future releases will be posted by date.
Closed Captioning and Descriptive Video devices available by request at theater box office.
Find Showtimes & Buy Tickets
*Click on time to purchase tickets