Welcome
Check for advance tickets only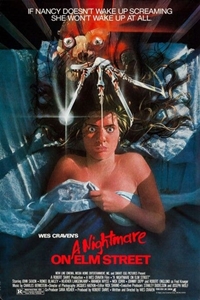 A Nightmare on Elm Street (1984)
Opens 11/9/1984
Rated R
A group of teenagers are terrorized by "Freddy Krueger", an evil being from another world who gets to his victims by entering their dreams and killing them with gloves that have knife blades attached to each finger.
CAN'T FIND THE SHOW TIME YOU ARE LOOKING FOR?
We post new schedules on Tuesday evenings for Friday through the following Thursday.
In some cases, advance tickets for future releases will be posted by date.
Closed Captioning and Descriptive Video devices available by request at theater box office.
Find Showtimes & Buy Tickets
*Click on time to purchase tickets